Discover more from Tusk Is Better Than Rumours
primers and album rankings of experimental musicians. all rankings guaranteed definitive and all opinions guaranteed correct.
label primer: five from superpang
plus a new series "odds and ends"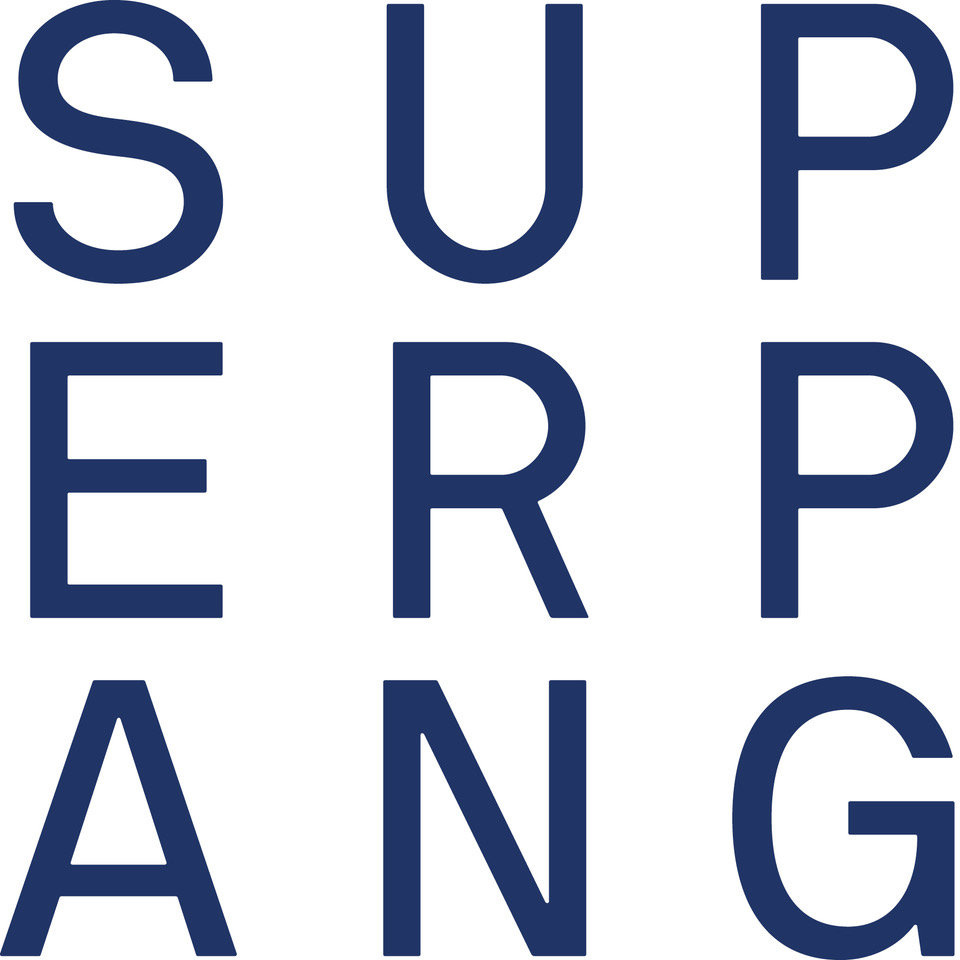 welcome to issue #30 of "tusk is better than rumours," a newsletter featuring primers and album rankings of experimental and 'outsider' musicians. artist primers are published every other monday, and on off-weeks i publish a variety of articles ranging from label and genre primers to interviews to guest writers.
this week is an overview of the first releases from the new rome-based experimental label superpang. i pick five albums to start you off with from their unpredictable first set of 10. then, because i just can't get enough of recommending albums, i introduce a new feature where i recommend an album from the deep unknowable past (1970).
sign up to receive the newsletter if you haven't already! and follow us on twitter @tuskisbetter! and tell a friend! also you can reply to these emails or write to tuskisbetter@gmail.com.
---
[apologies for the delay this week; there was a massive wind-storm through tuskville that knocked out my electricity and thus my internet. but out of sheer determination i've made it downtown to use the public internet, hurdling fallen branches and skirting downed power lines to deliver this important Content]
i first became aware of superpang earlier this summer when their sparse, typographically frustrating album art began getting shared across my twitter timeline. joe gilmore's design work—usually clean, crisp, perfectly legible—is difficult to parse here, as he lets the right edge determine the breaks in artist names and album titles. i'll not pretend to know anything about typography but i can at least say that i agree with beatrice warde's famous injunction to make type design "transparent" or "invisible," meaning that it shouldn't get in the way of reading the content. so i let the slight delay in registering album titles put me off of listening to superpang albums for a while.
but i guess i was wrong because now i can spot a superpang album from 50 yards. like astral spirits or longform editions, superpang's uniform album art gives the label a visual identity that is immediately recognizable. so i kept seeing them crop up here and there and decided to give them a listen and now i'm writing about not only the albums but their whole visual aesthetic. gilmore: 1 tusk: 0.
it's a good thing that i so bravely put aside my initial misgivings because i found that superpang albums adhere strictly to the definition of experimental music i set forth way back in issue #8:
experimental (adj.): (of music) centered on the pursuit or exploration of new or untested techniques or methods of controlling sound for use in composition or improvisation
check out the description of guy birkin's album Liminal Kicks: "Mathematica software was used to generate MIDI files in which the bpm increases/decreases exponentially, with an exponent set at the Golden ratio (1.618 or 0.618). The tempo of the drums goes up to 300,000 bpm." or this description of aimée-aofia brown's Jump Skiff: "These works form a study of an experimental implementation of a waveguide synthesis algorithm. '??? Étude' incorporates an evolving 12-note phrase from a digital shift register, whilst '13 Rebonds' and 'Kombinat' are built on 'skipping' step sequences." or, for the music theory nerds, consider william fields's Bewilderment, which deploys the bohlen-pierce scale of "tritaves." i don't understand much of this talk but suffice it to say that these are some advanced "untested techniques or methods of controlling sound."
still, other releases are far less intimidating, as we'll see: they range from repetitive cartoony acid techno to sax and electronics combos to your standard computer-processed field recordings. so it's difficult at this early stage to say that superpang specializes in eggheaded software experiments or anything else except for out-there sounds, smartly curated and (i guess i must say) expertly designed.
my favorites in order of release:
---
Kevin Drumm -
Bang
we all know kevin drumm and are subscribed to his bandcamp series so i needn't introduce him here (though for the uninitiated, start with the noise classix Sheer Hellish Miasma and The Abyss). Bang finds him in a relatively calmer mood, using "microphone + computer assistance" to create a tactile soundworld that alternately (no, simultaneously) sounds like a torrential downpour that has been blown out to the point of clipping, paper being crumpled very close to a very good mic, or a laptop being dragged across rocks during a zoom call. though each of drumm's compositions are unique i'd say that it has most in common with recent cut !, recorded a few months afterward—both are like asmr for the noise set.
EVOL -
Goofy Tape
this tape is indeed goofy as hell. roc jiménez de cisneros and stephen sharp present algorhythmic music that is simple in composition but difficult in execution: short repeated phrases of drum + bass that are run through seemingly random generative fx to create technocolor compositions of addictive unpredictability. the beat stays the same but the melodies are squeezed and squelched in every direction. each 30-minute track does have a structure—that is, they transform from one repeated phrase to the next in planned-out sequences—but they stay on one idea long enough to fully play it out and leave the listener entranced.
Mats Gustafsson -
Countdown
mats gustafsson is a saxophonist who has a huge solo discography, plays with fire! orchestra, and has collaborated with folks like david grubbs, sonic youth, merzbow, and jim o'rourke. the guy can really make a lot of noise, and these two lengthy tracks—to quite a surprising extent, really. i'd mostly heard him in collaboration and for whatever reason attributed the noisier aspects of his music to the other half, as one is right to do when the other half is merzbow. but here he creates a lot of audial chaos all on his own, with "baritone and bass saxophones, organ, live electronics, [and] bass drum." still, within the chaos there are subtler moments, as when he blows through, rather than into, his horns to create a hollow rushing sound on the second track (you can hear him use similar techniques in his recent quarantine concert). this one is for fans of colin stetson who want to take it up one notch in extreme-ness.
Giovanni di Domenico -
Gelotophilia / Katagelasticism
i had not heard of giovanni di domenico prior to this release but these two tracks are some of my favorite from the label. each one consists of relentlessly rolling piano backed by ever-upward-reaching electronic drones, and they move with a forward momentum that can only be described as "ineluctable." the record was partially recorded at the elektronmusikstudion in stockholm, home to ellen arkbro, kali malone, and the xkatedral scene, so that should give a sense of the type of keyboard-based drone that it is connected to, though rather than pure long tones like these artists use di domenico foregrounds his turbulently percussive piano parts.
Ben Vida -
The Untitled (August 2020)
ben vida is probably best known as a founding member of the thrill jockey band town & country, but he is also a composer and visual artist. this is a wonderful piece of musique concrète recorded over the summer, featuring some dynamic drones followed by a pulsing bass figure and a semi-rhythmic pipe clatter. the shortest of this first batch, it's still the one i come back to the most. it's also the most "organic" superpang release thus far, meaning the least processed or conceptual—suggesting that the label's range might even include field recording or audio vérité in the future alongside the algorithmic computer-music that is so far its stock-in-trade. keep your eyes on the label's bandcamp page to see how it evolves from here.
---
i've been wondering for a while how to include one-off albums that don't fit into the newsletter's focus on large discographies. often i'll find some weird old album and wish that i could write about it but it just doesn't make sense for the format. then i figured well i'll just stick them at the bottom. so this is the first in a new series of album recommendations that i'll call "odds and ends."
The Sperm - Shh!
there's very little information out there about the sperm, but here's what i know: 1) they're a finnish band who formed in 1967 and disbanded in the early '70s, 2) they often played explicit films and sometimes actually had sex onstage at their concerts, leading to band member mattijuhani koponen's arrest in 1968, and 3) this is their only lp. it's made primarily with fx'ed guitars and tape manipulation to create an early form of ambient noise, though the track "jazz jazz" includes some improvised horns. it's really some top-notch oddball nonsense, usually left out of discussions of ambient, noise, and improvisation because the band was living on the fringes in a country whose experimental music is often overlooked anyhow.
alright that's all for this week. weekly monday dispatches of "tusk is better" will always be free but donations are welcome here: